A Europe spa break is a great way to physically and emotionally reboot – often through a customised combination of hi-tech health tests by expert doctors, feel-good massages and a refined diet, all in a stunning back-to-nature setting. Of course, finding the best spa really depends on what you're looking for – do you want a retreat, where you can really get away from it all, or would you rather a chic spa housed in a hotel, where you can float in and out of your treatments with ease?
Whether for cutting-edge treatments that tackle a specific issue such as insomnia or stress, or a cosseting retreat that rebalances and energises, this is our pick of the top game-changing spas in Europe that really deliver on wellness.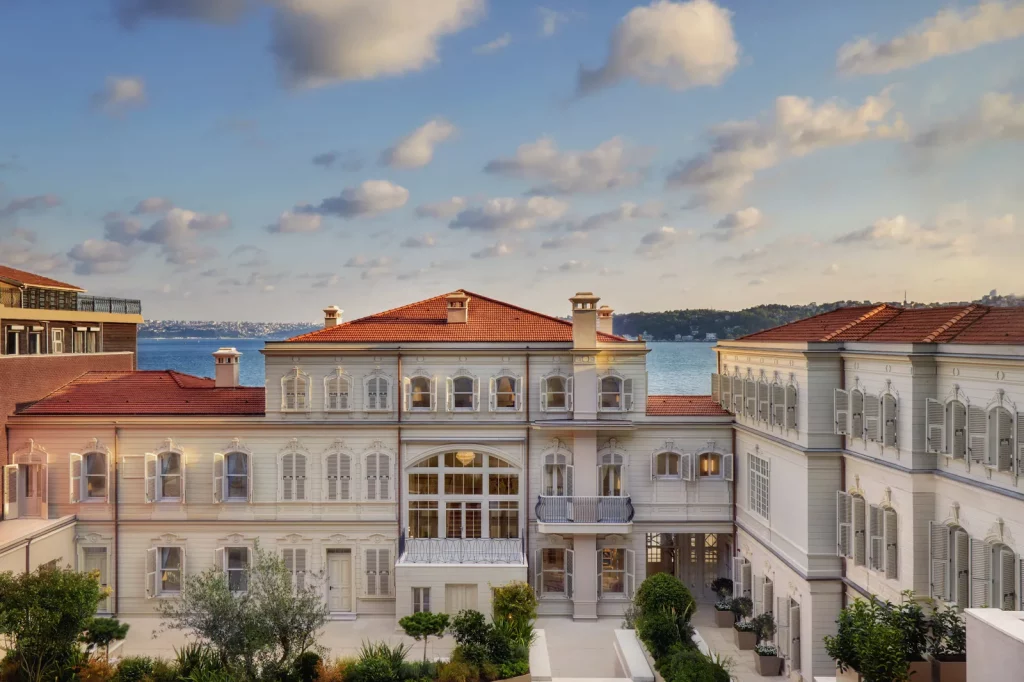 Six Senses Kocatas Mansions, Turkey
You can't go wrong with Six Senses, but the Istanbul hotel, Kocatas Mansions, is really something special. The hotel is housed in two historic mansions overlooking the Bosphorus, and the spa can be found above the main property, on top of a hill (guests can access it via golf buggy). The result is a breathtaking view and an instantly calming environment that's particularly beautiful around sunset (if you can schedule your treatment to end at this time, you absolutely should). It goes without saying that a traditional Turkish Hammam is the treatment to have, if you must settle for just one. Any nervousness you might have about being washed down by a total stranger will immediately vanish as the passionate, well-trained therapists scrub and moisturise you to perfection, leaving you feeling brand new. If you have time, try to squeeze in a manicure and pedicure – the treatment room is a visual wonder, and it's like no other mani/pedi experience you'll have had.
Oceano, Tenerife
Brilliantly positioned between the Anaga Mountains and the Atlantic in the quieter, unspoilt northwest of Tenerife, Oceano is a spa hotel with a FX Mayr Centre attached. It's also fresh from an extensive refurb that includes a new sheltered rooftop terrace that's perfect for yoga; an ocean-facing swimming pool; the Centre of Healthy Motion with a bouldering wall, gym and tennis courts; and a restaurant solely for gut-cleansing Mayr guests on the fasting cure. The medical team tailors all programmes, so acupuncture and neural therapy might be recommended to manipulate specific points of pain while shiatsu and craniosacral therapy reset the body's rhythms to treat stress and burnout. For those wanting a less hardcore health kick, there is also thalassotherapy, meditation and a bunch of activities that make the most of the natural surroundings, from guided hikes in the jungle-like laurel forest to climbing among the volcanic craters of the UNESCO World Heritage Site Teide National Park.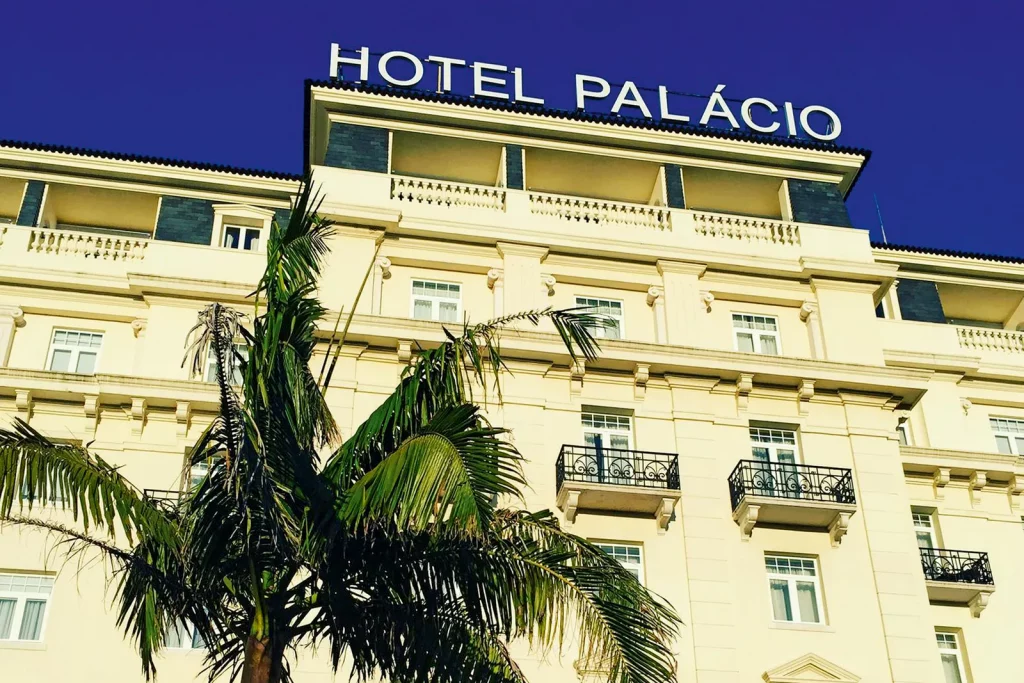 Palacio Estoril, Portugal
The seaside town of Estoril has been popular since Victorian times when visitors came to reap the health benefits of a refreshing dip in the Atlantic. Today, the state-of-the-art spa at Portugal's grande dame Palacio has its own aquatic offering, from watsu to hydrotherapy and even underwater spin and gym classes. On the ground floor is an outpost of the Banyan Tree for Balinese and Thai massages, and rejuvenating facials; upstairs is the wellness centre where fitness sessions and medical appointments take place. The comprehensive list of consultations runs the gamut from nutrition to ozone therapy but it's the physiotherapists and osteopaths who have an especially stellar reputation (excellent for anyone with painful sciatica or posture problems). Treatment plans are tweaked by the multi-tasking team depending on guests' needs to ensure an all-encompassing approach to wellbeing. And outside the glorious coastal path awaits, for brisk walks to Cascais with soul-soothing views of the ocean.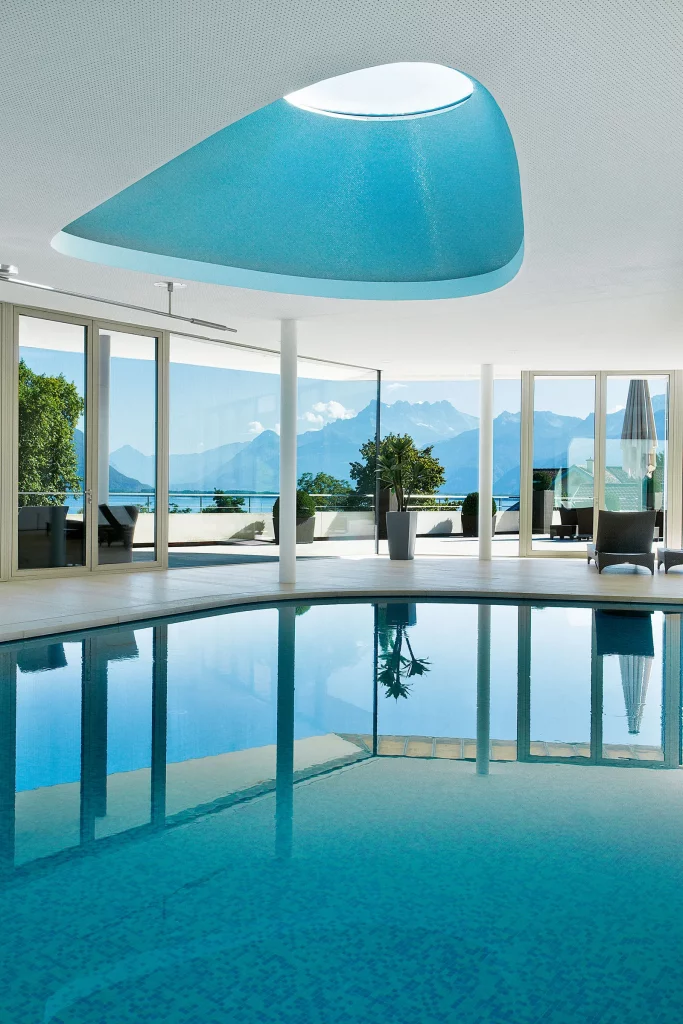 Clinique La Prairie, Switzerland
Back in the 1930s, when Clinique La Prairie opened on the edge of Lake Geneva, it was a leader in pioneering stem-cell treatments and foetal lamb-liver injections (guests included Greta Garbo and Cary Grant). Ninety years later, medi-spas stole the spotlight and this Swiss heavyweight was left waning. Now, though, with a switch to human cells, it feels utterly relevant again. Numbers are rising for the eye-wateringly expensive, week-long Premium Revitalisation – an intense preventive and diagnostic programme involving everything from digging into your DNA profile to spotting vitamin deficiencies – and interestingly, the age of those signing up is getting lower. Perhaps it's the futuristic spa around the vast pool that's attracting the young, clued-in crowd or the huge team of top-notch doctors that span every branch of medicine imaginable based in one of the world's best-equipped medical centres. Either way, it's cutting-edge stuff.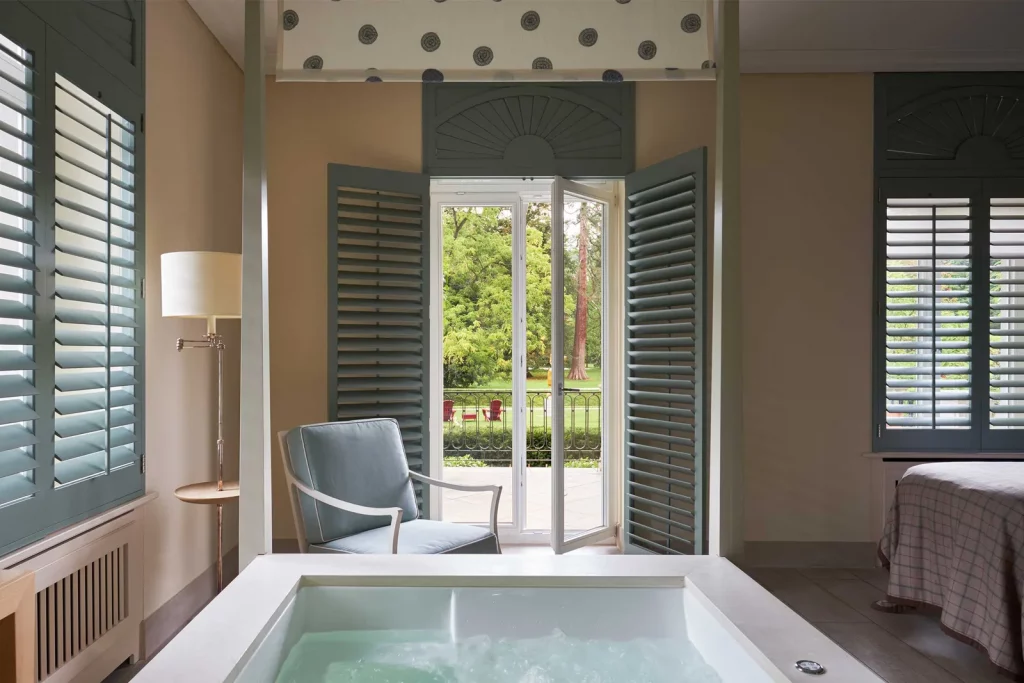 Villa Stéphanie at Brenners Park-Hotel & Spa, Germany
Gorgeous Villa Stéphanie in the well-known spa destination of Baden-Baden is an easy hop from London (the town has its own airport), with 14 rooms surrounded by parkland and linked by a corridor to the grand Brenners Park-Hotel. As you might expect, the spa itself offers everything you could wish for: anti-ageing Sisley facials, tension-busting shiatsu, craniosacral therapy. There are nutritionists, fitness coaches and activities such as hiking and biking in the Black Forest. But the not-so-secret weapon here – and the reason this is regarded as hands-down one of the best medi-spas globally – is Dr Harry König, whose medical practice is next door. A generalist who practises integrative medicine, he prefers a holistic approach that delves deeper into establishing the possible root cause of a problem rather than simply treating the symptoms. Yes, he uses hi-tech diagnostic equipment and will refer patients to specialists where necessary, but combines this with preventative naturopathy for long-lasting wellbeing – a real rarity.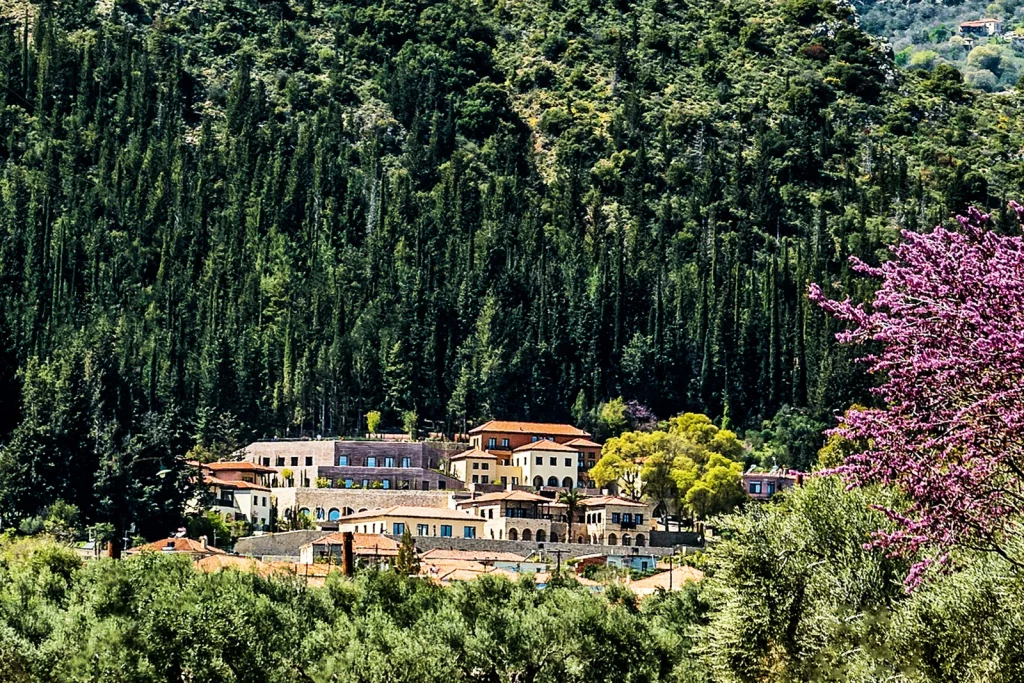 Euphoria, Greece
When Euphoria first swept onto the wellness scene in 2018, it instantly made a name for itself as a credible alternative to Asia's destination spas, thanks to an approach that merges Hippocratic beliefs about the importance of holistic healing with Taoist spirituality. More recently, it has focused on fitness too, except rather than tedious treadmills and gym workouts, Spartan Spirit of Adventure combines exploring the region of Sparta with HIIT sessions at the Sainopoulio amphitheatre and hikes through pretty pine forests. Other popular programmes include Wellbeing Detox and Yoga and Mindfulness; the latest addition is the three-night Feel Alive Again, a post-pandemic recovery which aims to release pent-up negative emotions and stress. The spaces themselves are cocooning, from the semi-immersed dome structure in the hydrotherapy pool to the rooms that nod to Byzantine architecture. This is an experience that feels rooted in its surroundings, which, in turn, leaves guests feeling emotionally and physically grounded too.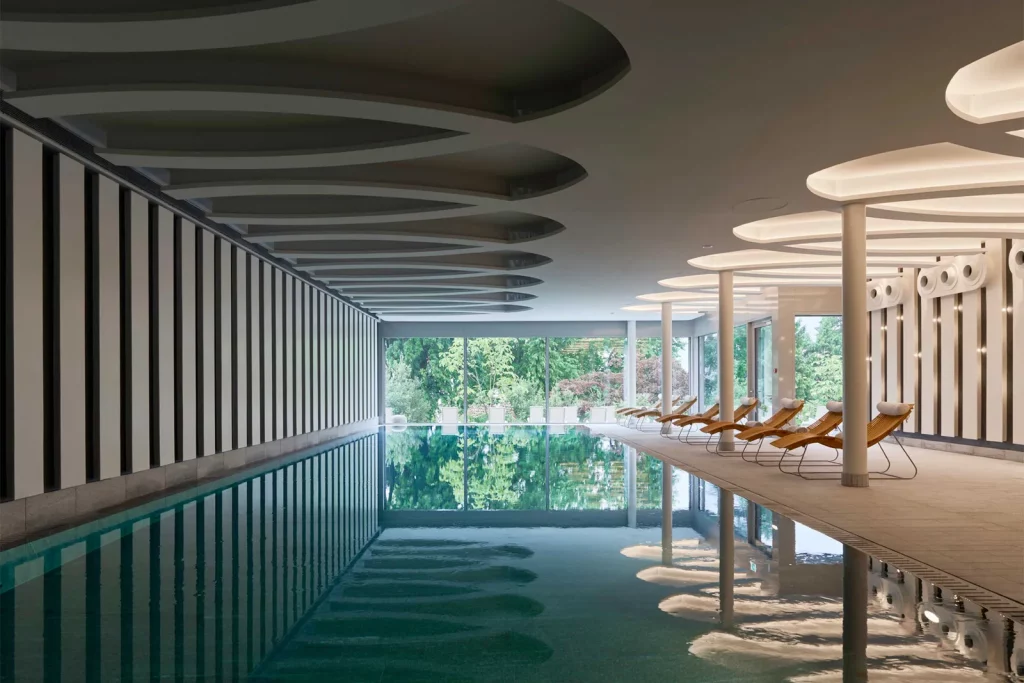 Chenot Palace Weggis, Switzerland
There are many reasons to make a beeline to Lake Lucerne, from the pure air to the sweeping Alpine views. But now the overriding one is the new flagship property from this renowned wellness brand. It was founded by the late Henri Chenot, creator of the Chenot Method, which fuses western medical knowledge with Traditional Chinese Medicine to create holistic preventative care. On guests' arrival, state-of-the-art diagnostics determine which of the three programmes – Advanced Detox, Recover and Energise, Prevention and Ageing Well – is most suited to each. Treatments are personalised and complemented by a customised version of the Chenot Diet (ingredients are anti-inflammatory and antioxidant-rich). This is the group's most advanced wellbeing centre – it includes an in-house blood-analysis laboratory, a full-body cryotherapy chamber at -110°C and dedicated sleep rooms where technology reverts body heat back into energy – and it's seriously impressive.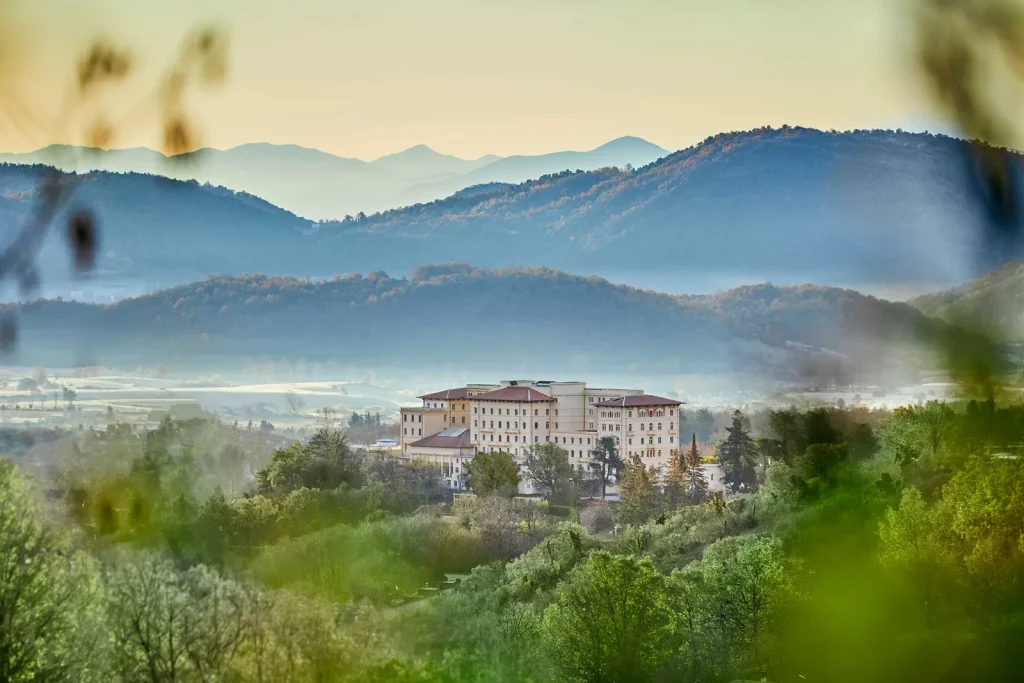 Palazzo Fiuggi, Italy
The town of Fiuggi, just 50 minutes from Rome, has been famous for its healing waters ever since the 14th century when Pope Boniface VIII reported that drinking it flushed out his kidney stones (Michelangelo also sang its praises when he suffered from the same ailment). Now this purifying aqua is being incorporated into each of the four science-driven programmes at slick new medical-wellness retreat Palazzo Fiuggi, which focus on detoxing, boosting the immune system, achieving optimal weight and anti-ageing. The food-as-medicine concept behind the nutrient-packed diet here comes from Heinz Beck, the chef behind Rome's three-Michelin-starred restaurant La Pergola, and senescence specialist Professor David Della Morte Canosci. There's virtual-reality fitness equipment in the gym, sound-healing sessions, a hydro circuit and a modern take on traditional Roman baths in the spa. This is a considered combination of advanced western medicine (blood tests, ultrasounds, retinal scans) and ancient, holistic traditions.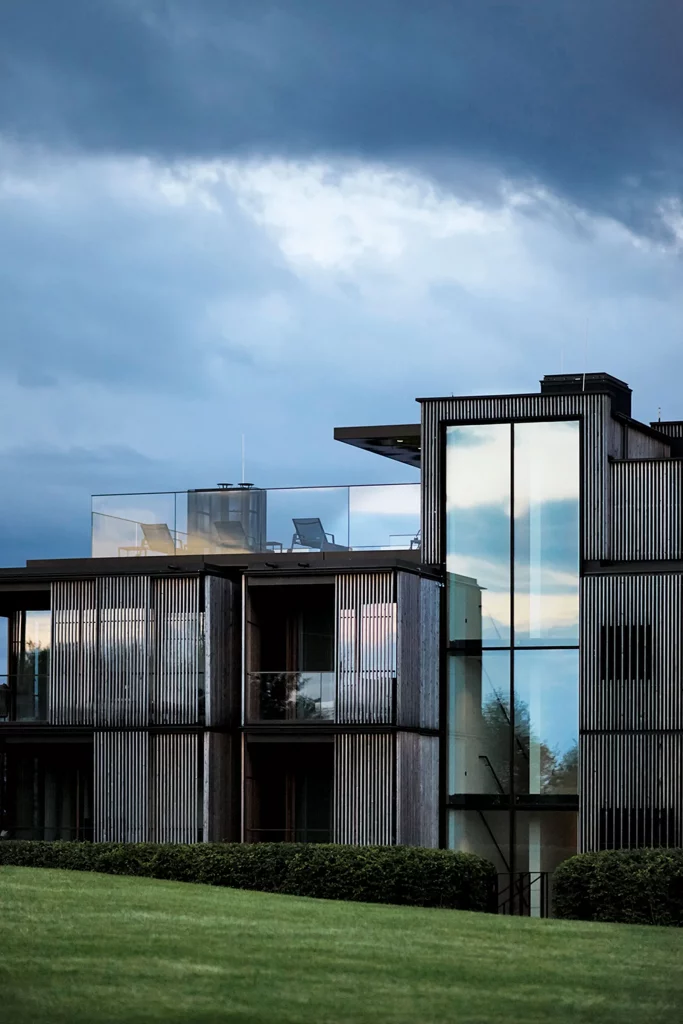 Lanserhof Tegernsee, Germany
Natural springs in the Tegernsee valley have long drawn health-conscious visitors to the Bavarian Alps but this wood-and-glass medi-spa, surrounded by neat landscaped gardens and fairy-tale forest, is as ultra-modern as wellness gets. Tapping into a network of nearby clinics for cutting-edge health tests, on-site doctors offer detailed diagnostics (endoscopy services, genetic analyses) plus urology, neurology and cardiology examinations. And underlying all this are the principles of Dr Franz Xaver Mayr, who believed that a healthy digestive system is the key to wellbeing – a limited intake of cleansing food such as broths and steamed vegetables allows the body to rest and rebalance. Programmes are tailored, so liver compresses and vitamin infusions might be combined with Augustinus Bader facials and a circuit of the bathhouse, which includes a steam, sauna and new therapeutic cold chamber. Brilliant for honing in on specific issues, from stress to skin problems, as well as a general reboot.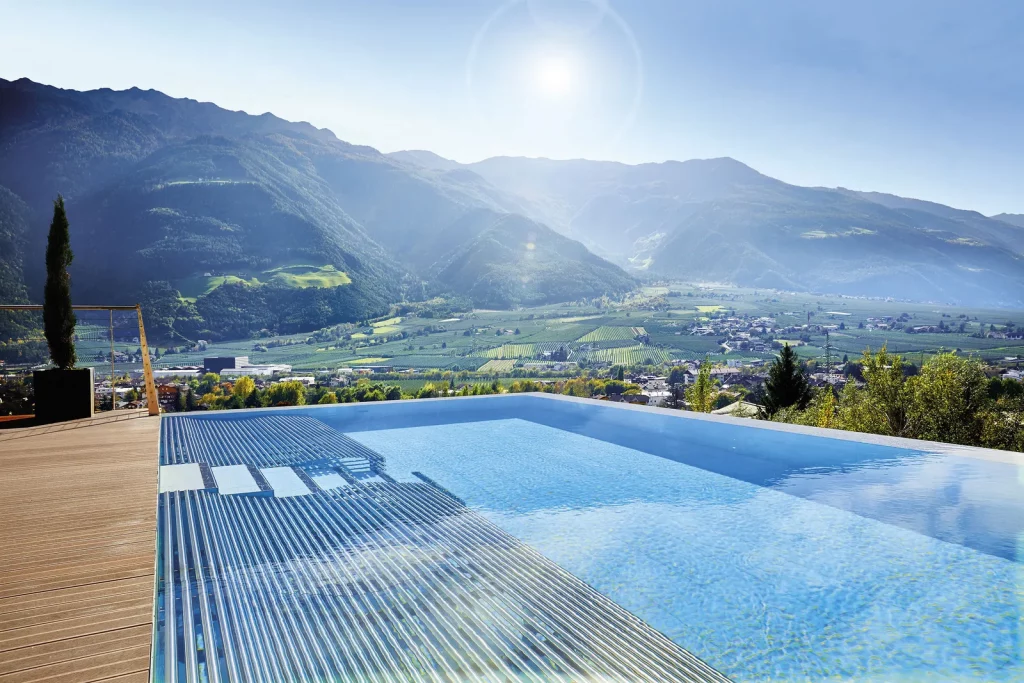 Preidlhof, Italy
Set in the scenic South Tyrolean Vinschgau Valley with a backdrop of olive trees and orchards, under-the-radar Preidlhof is all about encouraging guests to find a balance between hedonistic wellbeing and a sense of purpose. In other words, reconnect; both with themselves and others on an integrated programme of self-discovery. There are Ayurvedic therapies and morning yoga, hiking and wild forest-bathing. Plus a sauna tower of meditation cabins, salt rooms and steam baths. And a series of retreat plans that include eight new transformational journeys developed by coach and spa director Patrizia Bortolin (ideal for specific issues such as sleep disturbance as well as emotional recovery). While Stefano Battaglia's osteopathy-based trauma therapy and bodywork releases blocked feelings, ancient Chinese breath-and-movement sessions are a chance to be still and recalibrate. Nourishing and deeply nurturing, this is wellness from Healing Holidays at its most restorative with truly meaningful results.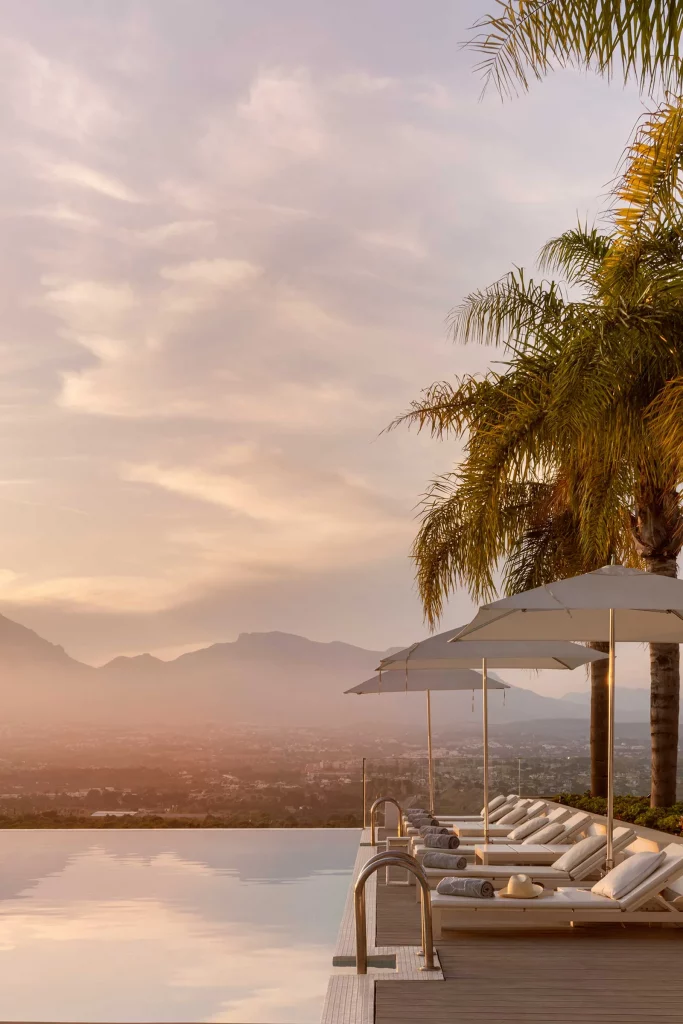 SHA Wellness Clinic, Spain
It was a significant health diagnosis – and subsequent improvement after altering his lifestyle – that led Alfredo Bataller to open SHA near Alicante in 2008. Since then, everyone from A-listers to oligarchs has flocked to this bells-and-whistles medi-clinic. Many book weight-loss programmes but other plans include healthy ageing and now alleviating the long-term effects of Covid-19. There are also programmes that address specific issues such as insomnia and smoking, as well as osteopathy, traditional Chinese medicine and cognitive therapy. Yet despite the medical thread that runs through a stay here, it still has the care-free feel of a holiday in the sun. The calorie-balanced Mediterranean-and-Japanese influenced meals are delicious. There are hydrotherapy circuits and restorative massages alongside hi-tech facials in the wellness centre. And the Healthy Living Academy hosts a mix of daily activities from kick-boxing and Pilates to mindfulness and talks on natural therapies.